Salon: How can I get beautiful hair and a flattering style?
Metropolis Hairdressing in Kingston upon Thames, Surrey, is an elegant yet inviting salon experience with a boutique feel. Amongst thousands of UK salons, Metropolis was voted Best Independent Salon by the Fellowship for British Hairdressing. Metropolis has the industry's top hairdressing talent and offers quality products including L'Oreal, Kerastase, Revlon Professional, Style Masters, GHD, and Orofluido
How can I get beautiful hair and a flattering style?
Led by renowned hairdresser Robert Masciave, Metropolis Hairdressing salon offers each client customised cut, colour and hair treatments for effortlessly gorgeous hair style. The salon has been featured in numerous hairdressing salons and style magazines for giving customers beautiful haircuts and colours in a luxury, boutique-type environment with European flair.
Looking for high-gloss colour and a sexy hair style?
When you visit Metropolis, your stylist and colourist will start with full hair consultation to create your stunning new look. Our expert stylists create perfect cuts to suit all hair types, from fine to thick from flat to curly hair. We'll also teach you insider trick and tips so you can do the same look at home, easily!
Our top colourists will give you high-gloss colour that lasts from blonde, to brunette to redhead hot. We look at your skin tone and personal style to choose the perfect shade for you that brings out your best and keeps your hair in top condition.
No time for lunch in your busy day?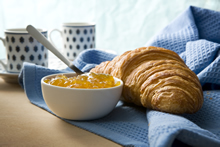 Feeling a bit hungry?We're also happy to order and carry out a light lunch, snack or refreshment from one of our nearby restaurants in Kingston for you to enjoy during your visit. When you come to the salon we'll give you a list of options from which to choose and the cost of your order is added to your final bill.
Snacks and Beverages Menu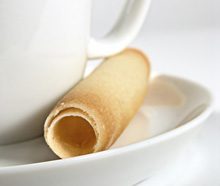 Metropolis is a place to relax and unwind! We want you to feel at home from the moment you arrive at our boutique salon in Surrey. When you visit the salon, you'll always be asked if you'd like a complimentary beverage from the Metropolis Bar served by one of our assistants.
Be sure your hair looks great every day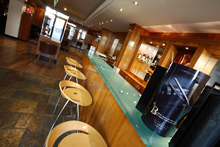 Metropolista's are fresh and flawless. You may be rushed, but you'll know your hair looks great. Good thing, too, since you never know who you'll see when you run out the door! When every moment is an opportunity for a Facebook snap or a camera, you want to look your best and have sexy, glossy hair every day. Book a blow dry and feel confident that your hair looks great. Add a special treatment to your blow dry, cut or colour appointment and you'll see how thick, full, glossy and sexy your hair can feel.
Get beautiful, sexy, healthy hair today
The Metropolis Hairdressers can help you get gorgeous hair in just one visit when you book a cut and colour makeover. Our hair experts will also advise your daily hair regimen from our quality product lines to get healthy, radiant hair and improved shine.
A variety of refreshments to make your visit more enjoyable
Choose from a variety of refreshing options, including:
Teas: Camomile, Peppermint, Green Tea, Traditional, Earl Grey
Coffees: Latte, Cappuccino, Black Filter, Espresso
Juices: Cranberry, Orange, Apple, Tropical Fruit
Water: Still, Sparkling
Soft Drinks: Pepsi, Diet Pepsi, Lemonade, Tonic Water, Sparkling Apple