About: Beautiful Hair at Kingston's Best Salon
Metropolis Hairdressing is more than a salon – it's also a concept and a family. The Sunday Times have called us "The most stylish salon in the area. An excellent and enjoyable experience with friendly and well-mannered staff."
No more 'bad hair days'- get caught looking gorgeous!
We call our loyal clients 'Metropolistas' – they're the women who never have flat, dull hair and look glamorous, radiant and flawless every day.  Whether you're caught off-guard by "him", by a camera, out shopping with friends, or caught out on the town, you'll always look great with Metropolis hair. "The difference is that we take the time with every client. We look at her as a complete person – her hair, her body, her face shape, and her personal style." explains Robert Masciave, founder of Metropolis. "Then we create the hair that makes her look her best and suits her persona, lifestyle, and image. No other salon gives the same attention to detail, and that's what makes us special and unique."
Surrey's best boutique salon is your home for hair pampering
You will understand the difference as soon as you walk through our doors in Kingston-upon-Thames, Surrey and see our espresso bar – the hub of the salon. Our hair gallery book will give you inspiration for the ideal hair style for you and give you inside looks at our hair shows and trend setting styles. As a boutique type salon, Metropolis caters to each client with hair stylists, colourists and assistants who are creative, energetic, and passionate. We make sure you feel comfortable, relaxed and enjoy the experience – and you'll leave with amazing hair, of course!
Want great looking hair that's easy to style at home?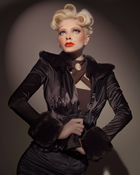 Led by renowned hairdresser Robert Masciave, Metropolis' Hairdressings 'boutique salon' approach is based on a philosophy of precision perfect haircuts, practical styling tips, and passion for beautiful hair that compliments your personal style. You can count on leaving the salon with great-looking hair that's easy to style and a customised consultation so you can get healthy, vibrant hair at home. You'll have a great hair day – every day.
Where can I get a hair style that's perfect for me?
Robert has created a warm, inviting, European-influenced hairdressing salon in Kingston that has the feel of Paris, Rome and London wrapped into one. Infused with creative energy, you're welcomed as if you're part of the family. The Metropolis Hairdressing team invent jaw-dropping avant garde catwalk styles, create breath-taking bridal hair and dramatic hair up, help you maintain your lustrous long-hair with customised treatments, choose the best hair colour for your skin tone, and magically create the perfectly wearable cut for short hair and long hair – and every possible hair texture.
How can I make my hair look beautiful?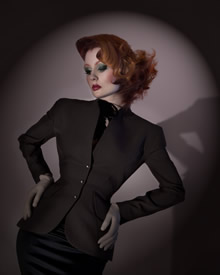 Metropolis Hairdressing stocks only the finest products to make your thin hair look full and thick or your frizzy hair look smooth and glossy. You can find a full range of Kerastase by L'Oreal, Revlon Professional, Style Masters and the amazing Orofluido. We are stockists for the authentic, exclusive, and hard-to-find ghd styling tools to tame your tresses into shiny submission.